We also service and replace commercial oven gaskets. Just like our refrigeration gasket service we measure and evaluate your oven gaskets and provide you the same no obligation free estimate.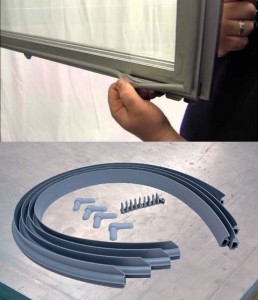 Fixed labor costs are included in the price of the oven gaskets, and the gaskets and installation are also guaranteed for 90 days.
Due to the durability of most oven gaskets, we only carry a limited inventory of oven gaskets in stock for the most popular ovens used by our repeat customers and can be turned around in about 2 to 3 days.
The remainder of the oven gaskets we order and can be replaced in about a week.